Best Budget Friendly Monitor in 2023 (Don't Miss It)

Walton Digitech
Apr 30, 2023 Published

547 Time people Read This Article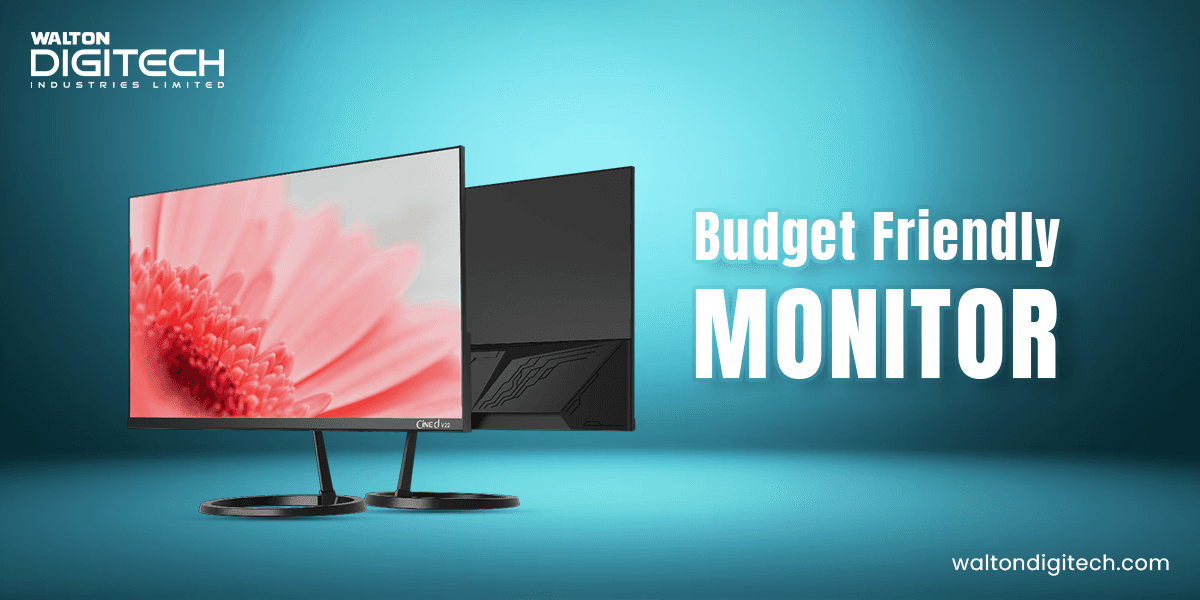 Are you in search of a high-quality monitor that won't break the bank in 2023? Look no further! With the plethora of options available, finding the perfect budget-friendly monitor can be overwhelming.
However, by considering factors such as size, resolution, refresh rate, and additional features, you can make a wise and cost-effective choice.
In this article, I will explore some of the best options in the market to help you make an informed decision without sacrificing quality or performance. So, don't miss out on the opportunity to elevate your viewing experience while staying within your budget!
Top Best Budget Friendly Monitor in 2023
Tips for Choosing Budget-Friendly Monitor In 2023
Appropriate Budget

When it comes to purchasing a new monitor, budget is an important factor to consider.

While you may be tempted to splurge on the latest and greatest model, it's important to remember that there are plenty of budget-friendly options available that still offer great performance.

One of the first things to consider when setting your monitor budget is your intended use. If you're a casual user who primarily uses your computer for browsing the web and working on documents, you may not need to invest in a high-end monitor with all the bells and whistles.

On the other hand, if you're a gamer or a professional graphic designer, you'll likely want a monitor with a higher refresh rate and better color accuracy.

Ultimately, the key to finding a budget-friendly monitor is to do your research and shop around. Look for sales and discounts, compare prices between different retailers, and read reviews from other customers to find the best value for your money.

With a little patience and some smart shopping, you can find a monitor that meets your needs without breaking the bank.

Right Size

When it comes to monitors, size matters. Choosing the right size for your needs can make a big difference in your viewing experience. Here are some reasons why size is important for monitors:

A larger monitor can reduce eye strain and improve your posture as you can sit farther back from the screen and view it more comfortably.

Also, a bigger screen allows for more content to be displayed on the screen, making multitasking and working on multiple applications more efficient. Generally, 27-34 inch monitors are the best option for multiple purposes.

If you are a gamer, a larger screen provides a more immersive gaming experience, allowing you to see more details and enhancing the overall gaming experience.

Therefore, it's important to choose the right size for your needs, taking into account your budget, desk space, and the intended use of the monitor.

Screen Resolution

If you're in the market for a new monitor, you've probably noticed that one of the specs that get mentioned frequently is the screen resolution.

But why is screen resolution so important?

In short, screen resolution is the measure of how many pixels a monitor can display.

A higher screen resolution allows for more detailed images and text, making it easier to read and see finer details.

If you're a gamer, a higher screen resolution can provide a more immersive gaming experience, as you'll be able to see more of the game world with greater clarity.

For video and photo editing, a higher screen resolution is crucial for accurately viewing and editing images and videos.

When choosing a monitor, consider what you'll be using it for and choose a resolution that fits your needs.

For example, a 1080p resolution (1920x1080 pixels) is suitable for most everyday tasks, while a 4K resolution (3840x2160 pixels) is ideal for professionals who need to work with high-resolution images and videos.

Better Refresh Rate

The refresh rate is the number of times the screen is refreshed per second, and it's measured in Hertz (Hz).

A higher refresh rate means smoother motion and less motion blur.

If you are a gamer, then a high refresh rate monitor is a must-have as it will provide you with a much better gaming experience, especially for fast-paced games.

A higher refresh rate also means less eye strain and fatigue, which is important if you use your computer for long periods.

A 60Hz monitor is a good starting point, but if you want a more fluid experience, then you should consider a 120Hz, 144Hz, or even 240Hz monitor.

Keep in mind that higher refresh rates usually come at a higher price, so you should weigh the benefits against the cost.
Final Words
Finding the best budget-friendly monitor in 2023 doesn't have to be a daunting task. With so many options available, it's important to consider factors such as size, resolution, refresh rate, and budget before making a decision.
Whether you're a student, professional, or gamer, there are affordable monitors out there that offer impressive features and performance. So, take your time, do your research, and choose the monitor that fits your needs and budget.
With the right monitor, you'll be able to enjoy a better viewing experience and boost your productivity or gaming performance. Don't miss out on the opportunity to enhance your computing experience with a budget-friendly monitor in 2023!
Frequently Asked Questions
Ques: How many Hz is good for gaming?

Ans: A higher refresh rate such as 144Hz or 165Hz is generally considered good for gaming, as it provides a smoother and more responsive gameplay experience.

Ques: Are curved screens better?

Ans: Curved screens can offer a more immersive viewing experience and reduce eye strain, but their effectiveness may vary depending on the screen size and the user's preference.

Ques: What is the most affordable gaming monitor?

Ans: Walton CiNEd 27 Inch 165Hz QHD IPS Monitor | WD27GI07 is the most affordable gaming monitor.
#technologies
#tech
#digital
#digitalmarketing
#blog

0 Share
Subscribe to our blog
Sign up to receive Content blog posts