Press Release
Walton provides up to 40% discount on computer items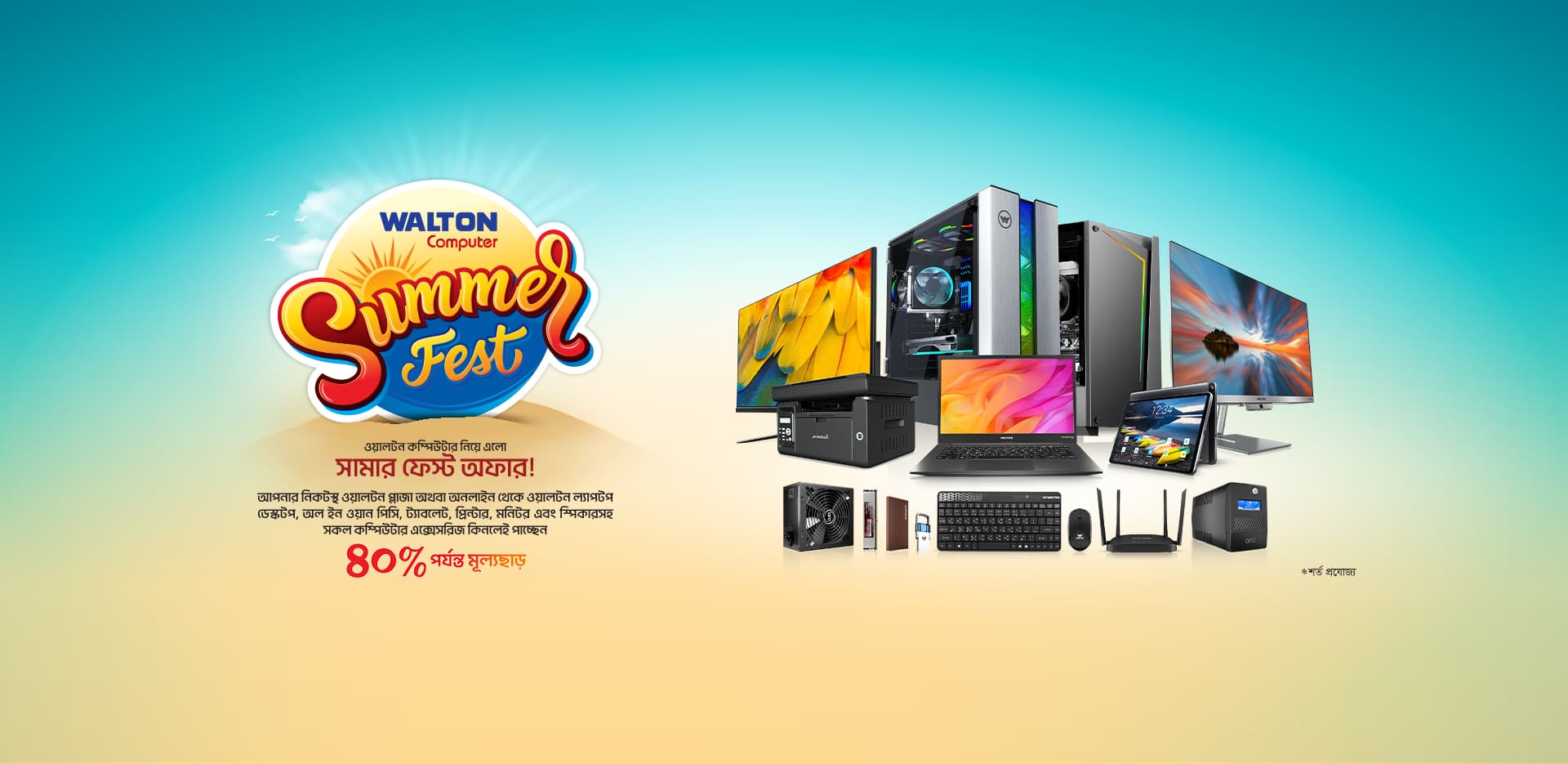 Walton Digi-Tech Industries Limited has announced 40% special discounts on the purchase of its desktops, laptops, all-in-one PCs, tablets, printers, monitors and speakers along with other computer items and accessories.

The benefits are being provided under 'Walton Computer Summer Fest' campaign on the products bought from Walton Plaza, Walton e-Plaza or Digi-Tech's website, reads a press release.

Customers are being given up to Tk17,510 discount on the Avian series of desktops enriched with Ryzen processor and Tk4,500 on laptops. They can also avail 6-month EMI on computer items.

Md Touhidur Rahman Rad, chief business officer of Walton Computer Products, said, "Walton always provides extra benefits and best services to customers. The new offer has been launched so that more people can avail digital devices at affordable prices. The benefits are given from 10 May and will be available till 30 June.

The computer items and accessories included in the campaign are various models of desktops, laptops, all-in-one PCs, tablets, printers, monitors, access control, cable and converter, cartridge, CCTV, cooler, Hub, power supply unit, smart watch, tablet, weight scale, power bank, memory card, RAM, SSD drive, mouse, pen drive, headphone, Wi-Fi router, USB cable, speaker and UPS etc.

Customers can visit Walton Digi-Tech website (https://waltondigitech.com) to get more information and take services on IT products and accessories. Customers can get access to this link https://cutt.ly/g6syoVo to buy products from the website staying at home.

To avail the offer from Walton E-Plaza, customers can get into this link (https://cutt.ly/V6st79d). To get more information on Walton products and services, they can dial 16267 helpline number.