Press Release
Oxford delegation visits Walton's computer plant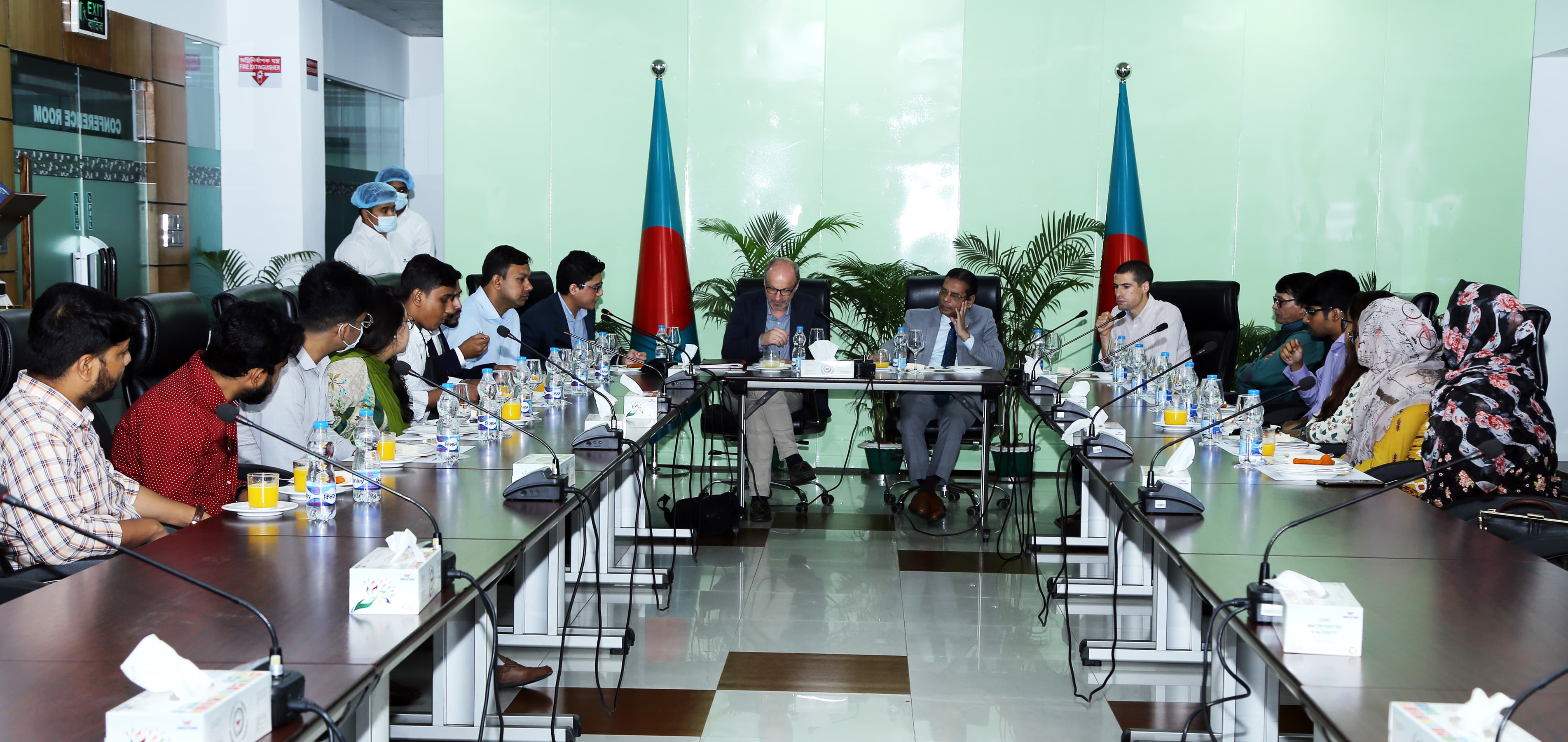 A delegation headed by Dr Stefen Darcon, a professor of Oxford University, visited Walton's PCB and computer manufacturing plants at Chandra in Gazipur recently.

During the visit, the delegation visited Walton's manufacturing units, including plants of computer, PCB, refrigerator and air conditioner. The team got experience on Walton's initiatives to move forward tackling global challenges.

Fellow of Center for Policy Dialogue (CPD) Professor Mustafizur Rahman was present at the team.

Later, the guests took part in a view-exchange meeting.

Attending the meeting, Oxford Professor Dr Stefen Darcon expressed his satisfaction knowing about Walton's rapid progress. He also hoped that Walton will go further globally in near future.

Walton Digi-Tech Industries Limited's Chief Business Officer Md Touhidur Rahman Rad, Walton Hi-Tech Industries PLC's Executive Director Azizul Hakim, Walton Digi-Tech's Executive Director Zeenat Ara Rahman and Youth Policy Forum's Co-Founder Abir Hasan Niloy, among others, were also present.