Press Release
Walton setting up lab at Buet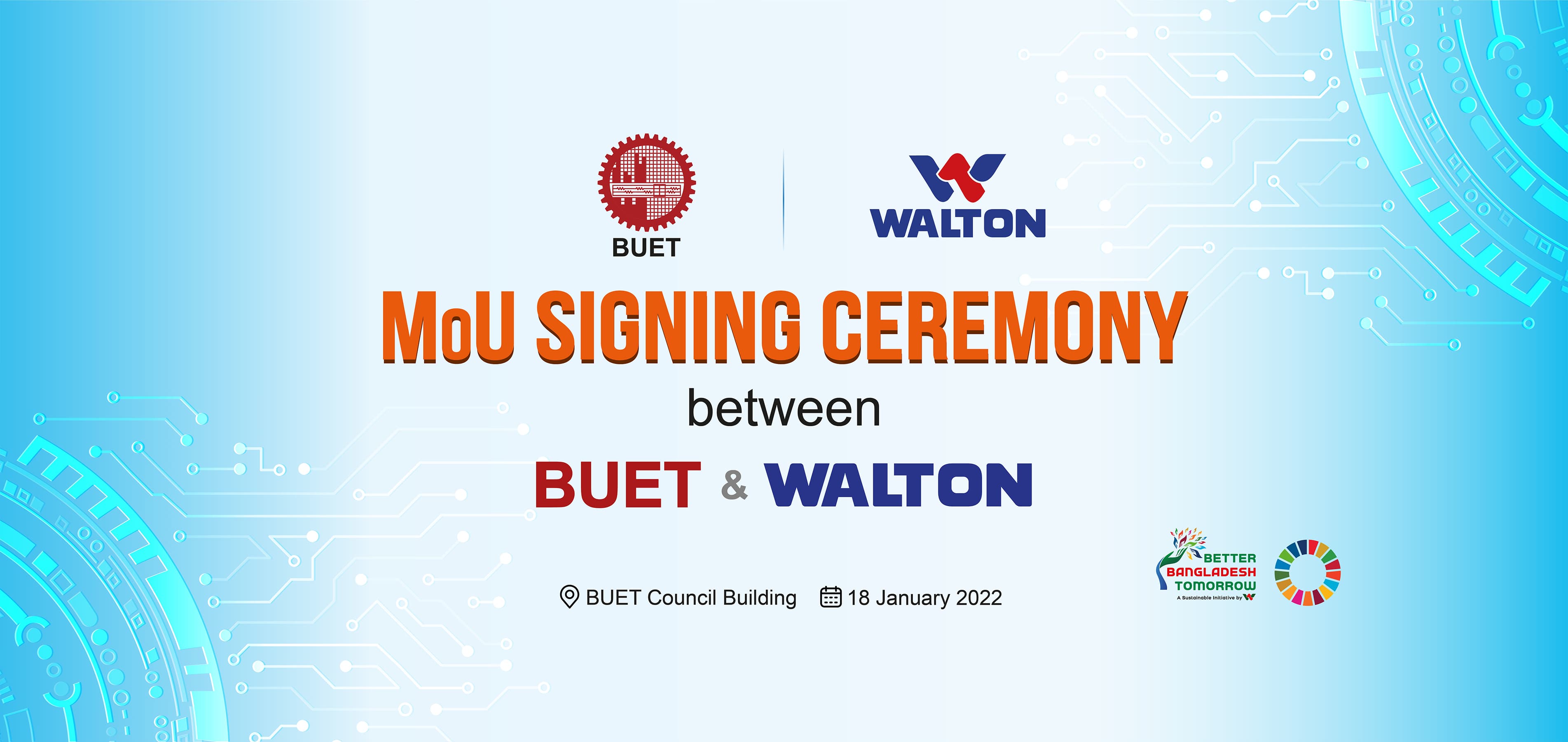 Walton has announced signing a memorandum of understanding (MoU) with the Bangladesh University of Engineering and Technology (Buet) to set up a laboratory at the latter for research and development of its electronics and technology products.

Prof Satya Prasad Majumder, vice-chancellor of Buet, and SM Rezaul Alam, chairman of Walton Digi-Tech Industries, signed the agreement at Buet Council Building on Tuesday, according to a Buet statement.

Under the agreement, Walton will provide everything required for the laboratory while wherein Buet teachers and students will conduct the research and develop Walton products. The company believes it would bring about a revolutionary change in the economic development and technological advancement of the country.

Walton also handed over a cheque worth Tk 10 lakh to the Buet vice-chancellor to enable three fellowships for master's degrees.

Prof Muhammad Anisuzzaman Talukder, director of research and innovation centre for science and engineering (RISE) of Buet, and Golam Murshed, managing director of Walton Hi-Tech Industries, were present.