Press Release
Walton releases new power banks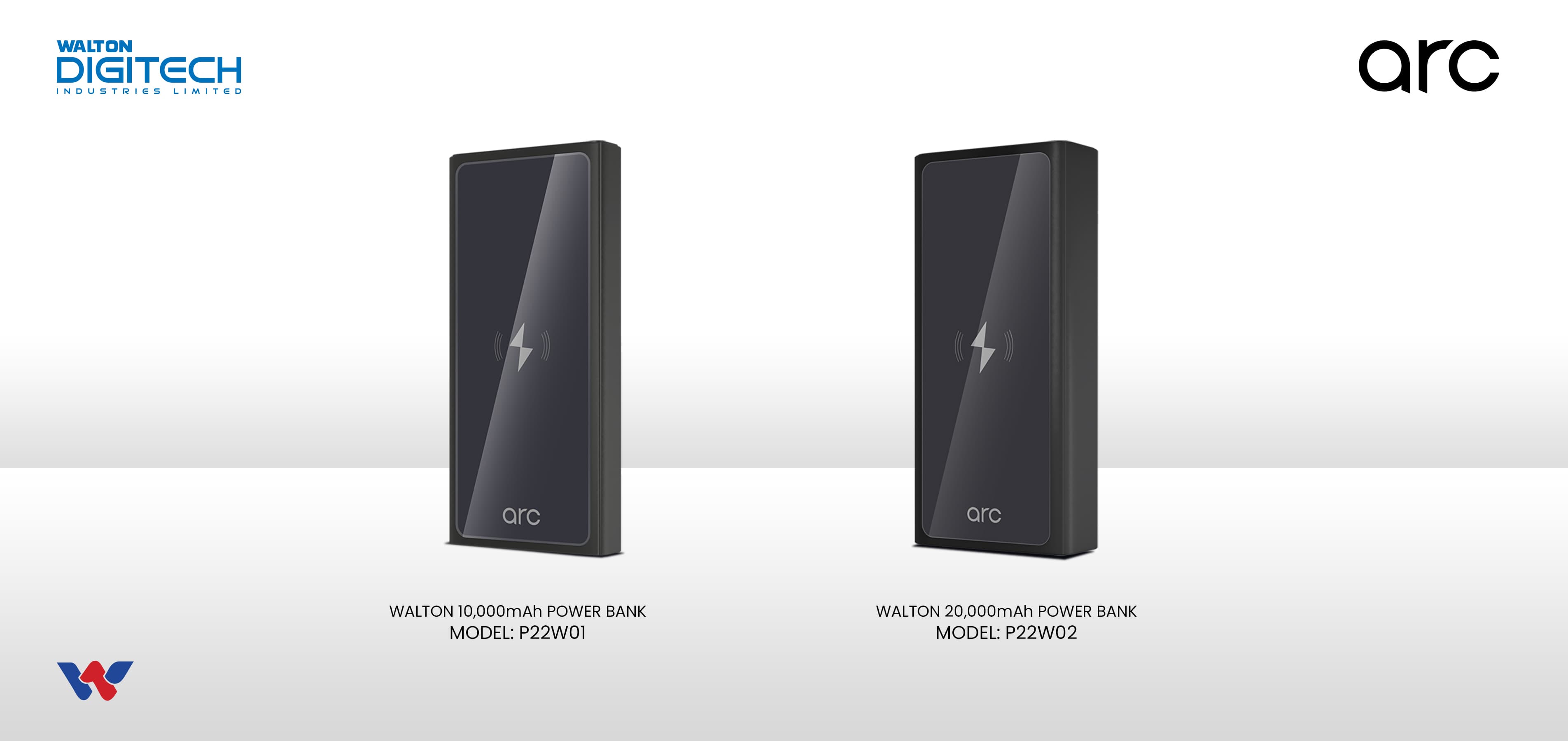 Walton has recently released two new models of fast-charging wireless power banks. Modelled as P22W01 and P22W02, these power banks have been launched under the 'arc' packaging name. 

These new power banks come with 20,000 mAh and 10,000 mAh battery capacity respectively. P22W01 features 22.5 watts wireless charging, while P22W02 features 15-watts wireless charging. 

Both models have micro-USB and Type-C input facilities. Beside wireless charging, the power banks have two USB Type-A and one Type-C port as output. Both comes with 6 months warranty.

These power banks are priced at Tk. 2,150 (for the P22W01 model) and Tk. 2,550 (for the P22W02 model). According to Walton, customers will get Micro USB charging cable as accessories with the power bank.