Press Release
Walton launches new model of TAKYON e-bike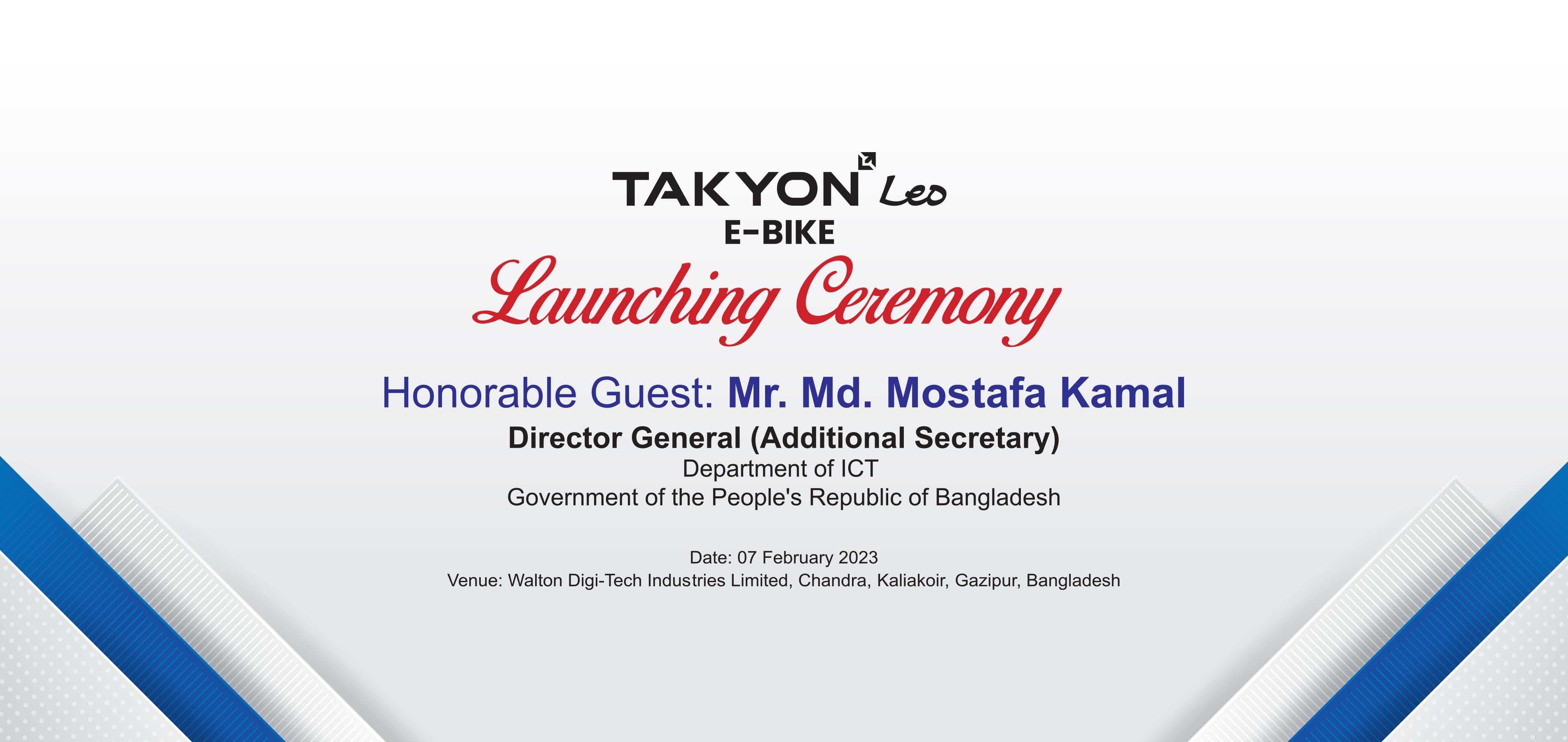 Walton Digi-Tech Industries Limited has launched a new model of attractively-designed TAKYON electric bike at affordable prices.

The eco-friendly TAKYON Leo e-bike has comes in three versions which can run for 40-80 kilometers at a single charge that takes only 6-8 hours. The bike will cost only 10 paisa per kilometer, said a press release. Director General of ICT Division Md Mostafa Kamal recently launched the TAKYON Leo e-bike at Walton Headquarters in Chandra of Gazipur.

Walton Digi-Tech's Additional Managing Director Engineer Liakat Ali, Walton Hi-Tech's Deputy Managing Director Alamgir Alam Sarkar, Senior Executive Director Easir Al-Imran and Walton Digi-Tech's Chief Business Officer Touhidur Rahman Raad among others attended the function.

Walton e-bike is the first-ever in the segment in Bangladesh that got the Bangladesh Road Transport Authority (BRTA) approval.

Currently, a total of four versions from two models of Walton e-bikes are available in the market.

With its portable charger the e-bike can be charged from the 220-volt power line used in residence.

The TAKYON Leo has three versions with 12AH, 20AH and 23AH batteries. The price of 12Ah version is Tk 49,850 and it will run for 40 kilometers in a single charge. The 20Ah version will provide 70 kilometer mileage and it is priced at Tk 56,850. The 23Ah version is priced at Tk 59,850 and it will run for 80 kilometers in a single charge.

Buyers can also purchase TAKYON 1.00 e-bike from any Walton showrooms across the country beside the same online sales platform. The red, blue and gray colored e-bike is priced as Tk 1,27,750 only.