Press Release
GP star subscribers get up to 15% discounts on Walton's IT product purchase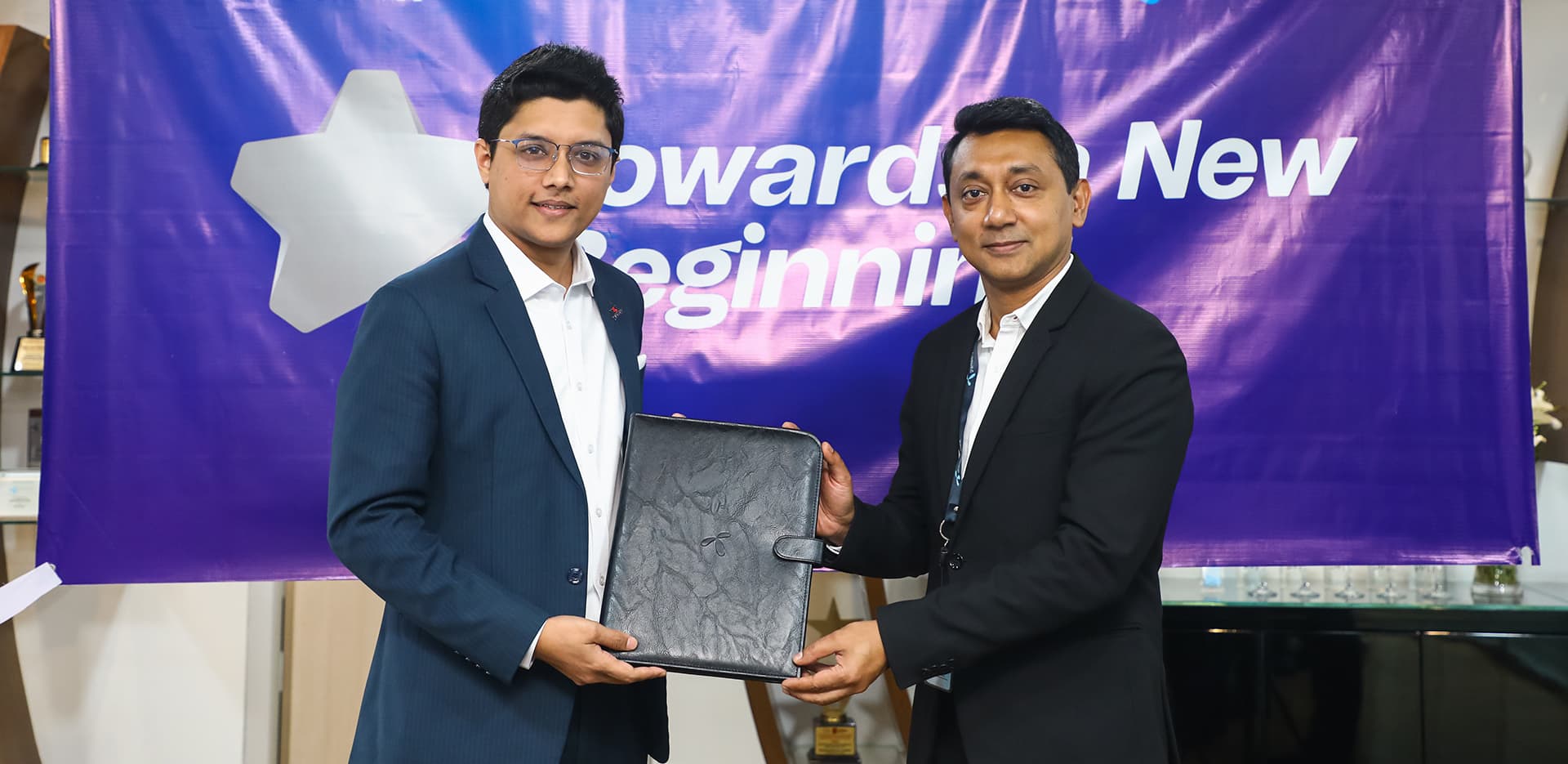 Star subscribers of the country's giant telecom operator Grameenphone (GP) are getting up to 15% discount on purchasing Walton brand's IT products and accessories, including computers, laptops, monitors, printers, pen drives, SSD, memory cards.

The discounts are available at any Walton Plaza, Distributor Showroom and Online Sales Platform (https://eplaza.waltonbd.com) and https://waltondigitech.com.

In this regard, a MoU (Memorandum of Understanding) was signed between Walton Digi-Tech Industries Limited and Grameenphone at the GP House in the capital on Tuesday (29 August).

Walton Digi-Tech's Computer Product's Chief Business Officer (CBO) Md. Touhidur Rahman Rad GP's CBO Asif Naimur Rashid signed the agreement on behalf of their respective organizations.

On behalf of GP, Head of Priority Brand Sabbir Ahmed, Head of ICT Products Arpita Dass and Head of Prime Segment Masud Parvez were also present.

Among others, Walton's Executive Director Azizul Hakim, Walton Digi-Tech's Head of Brand Tanjimul Haque Tonmoy, Head of Corporate Sales AKM Toufik Imam Hossain and Assistant Director Sikder Masroor Ahmed were also present on behalf of Walton Digi-Tech.

At the event, Walton Computer's CBO Md Touhidur Rahman Rad said, Walton is the leading brand in the technology sector of the country. Grameenphone is the top company in the country's telecom sector. Crores of customers in the technology sector will benefit from the collaboration of these two top organizations. In the future, more new areas of collaboration will be created to improve customer service.

GP's CBO Asif Naimur Rashid said, Walton products are available all over the country. Grameenphone has more than one crore star subscribers across the country. Now, these star subscribers will get a special discount on the purchase of IT products from the country's tech giant "Walton" brand. This joint collaboration between Walton and Grameenphone will result in a win-win situation for the two top companies in the technology sector.

Mentionable, Walton Digi-Tech Industries Limited at its own manufacturing plants in Chandra, Gazipur are producing international standard computer, laptop, monitor, mobile phone, printer, router, pen drive, SSD, memory card, data cable and manay more digital devices and accessories. After meeting local demand, those products are being exported to various countries.