Press Release
A landmark partnership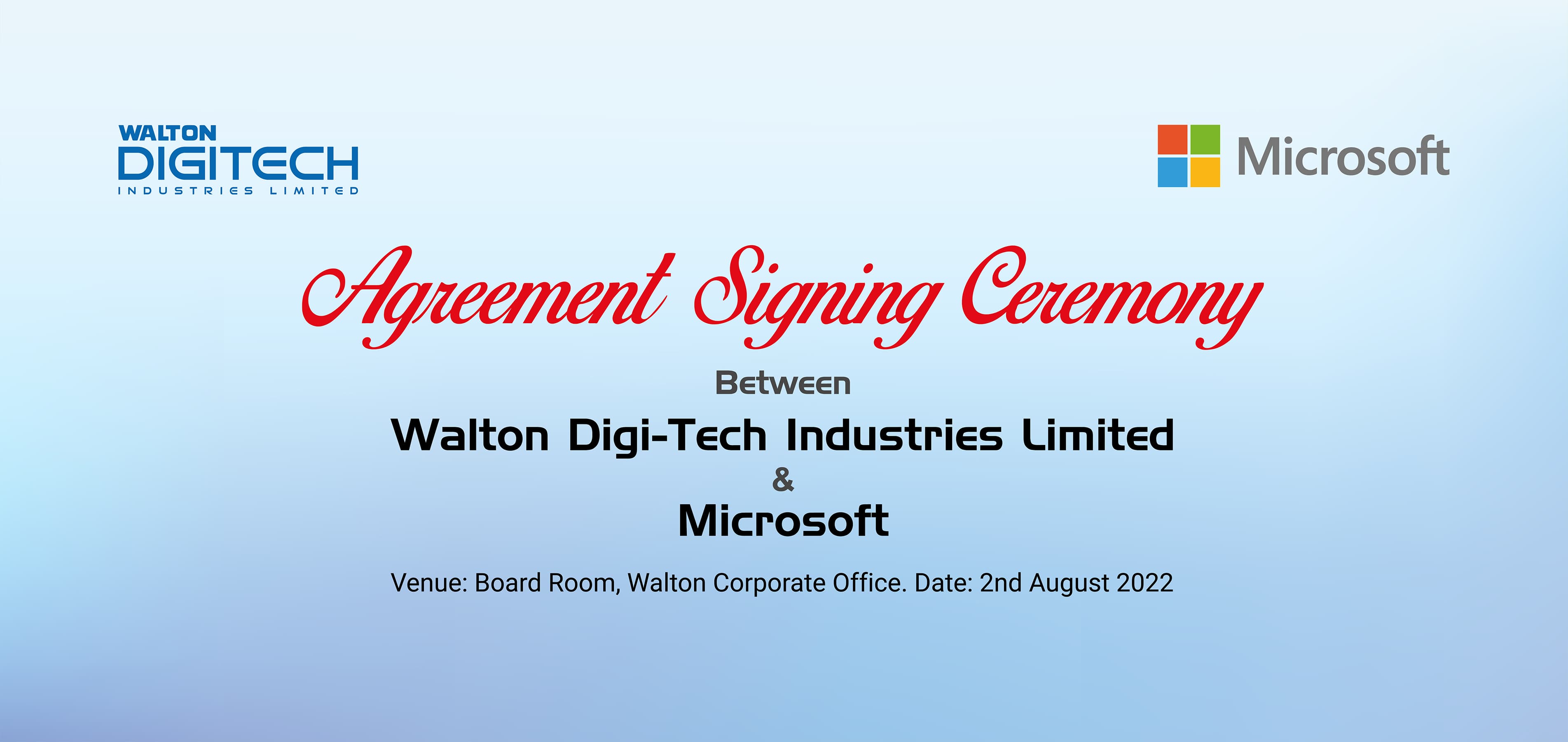 Of the many success stories of Bangladeshi companies over the past decade or so, Walton has been among the most notable ones. It is indeed a matter of pride that a Bangladeshi conglomerate specializing in electronics has grown in such leaps and bounds, and shows little sign of stopping its progress.

To that effect, the fact that Walton recently signed a memorandum of understanding (MoU) with American tech-giant Microsoft for them to jointly provide software and hardware service in Bangladesh is extremely good news, and once again, a matter of pride for the country.

What is even more encouraging is that, under the agreement, Microsoft is also set to contribute to the country's education sector -- and given the country's intentions of late to upgrade its education to better fit the needs of the 21st century and the challenges posted by the Fourth Industrial Revolution, this could not have been more timely.

These are the sorts of agreements that can change the trajectory of industries in nations. We applaud Walton for their continued success and ambition, but simultaneously, also ask: Why are success stories in this industry not as prevalent?

It is certain that, as Bangladesh climbs the rungs of the economic ladder, its IT and electronics sector must play a pivotal role. To that end, the authorities concerned must do everything in their power to encourage more companies like Walton to develop in Bangladesh.

Bangladesh has already embraced digitization, and understands the values of entrepreneurship and innovation. Yet, it is only when we facilitate an environment fit for entrepreneurship and innovation to flourish, and have the appropriate policies in action instead of mere rhetoric, will Bangladesh reach its full potential as a nation.