The Best Tablets You Can Buy in 2023 (Don't Miss It!)

Walton Digitech
Apr 1, 2023 Published

623 Time people Read This Article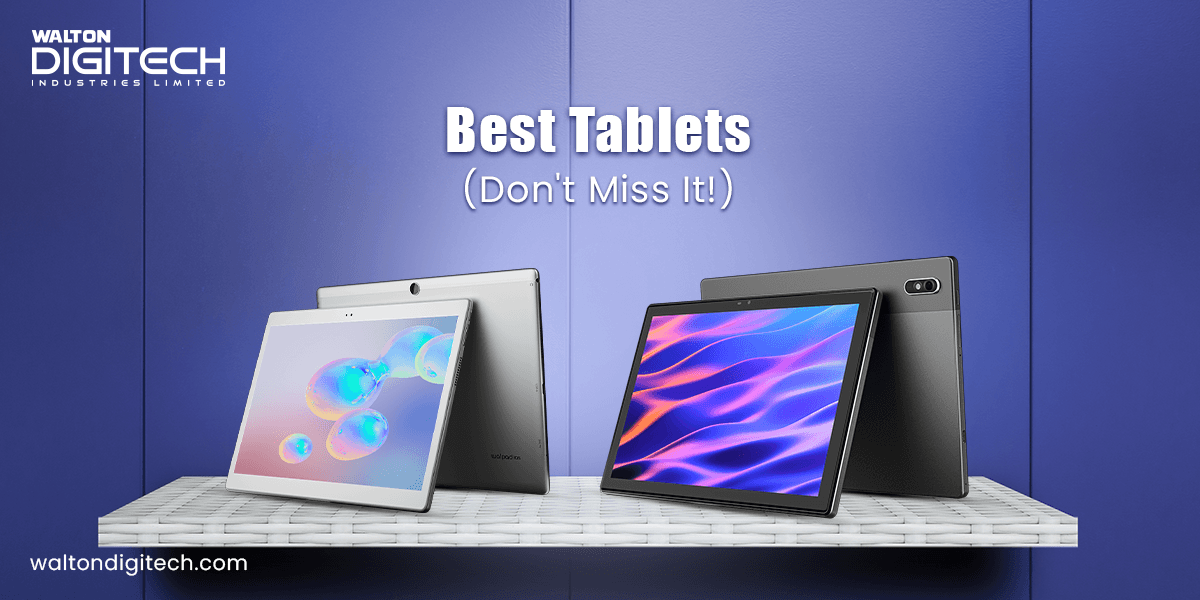 Nowadays portable devices like tablets are very popular along with laptops and computers. The tablet is a device that is a smaller version of a laptop. Most tablets run on android operating systems. Also, some of the tablets run windows and the IOS operating system.
With the help of a good quality and featureful tablet, you can improve the productivity of your daily life. tablets are helpful for students. They can easily do online classes and take necessary notes on tablets.
5 Best Decent Quality And High Config Tablets In Bangladesh
Things To Consider Before Buying Tablets
Focus on the Operating System
When you are going to purchase devices like tablets and smartphones, you should focus on the operating system of the device. Because the android operating system provides different functionality than the window operating system. If you want to use your tablet as a laptop then you can choose a window operating system tablet.
Sufficient Battery Capacity
A decent amount of battery capacity is always significant for portable devices like tablets and smartphones. Generally, a tablet needs more battery capacity than a smartphone. A good quality tab should contain 5000-8000 mAh battery capacity.
So you don't have to worry about the battery life of the tablet.
Appropriate Screen Size
Screen size is another crucial factor for devices like tablets. A full-functional tablet needs to have a huge size display. Otherwise, it will look like a smartphone. Especially when you are watching any videos, you just need a big screen.
Also for the students, a large screen is very important. Because a small screen can create eye strain. It creates huge pressure on the eye.  So you must choose an 8-10 inch screen size tablet.
Perfect Storage
A good amount of storage is always significant for devices like tablets. Nowadays we store multiple types of files, videos, photos, etc on the tablet. So if the tablet doesn't have enough space, you can make a good collection.
Most of the modern generation tablets contain 64-128 GB storage. I can suggest you choose 128GB storage tablets for your everyday use.
Final Words
We know that a perfect tablet can optimize our everyday tasks more efficiently. But you need to understand which tablet is the best option for you. Numerous online stores sell multiple versions of tablets. If you properly have ideas about the features and specifications of the tablet you can easily choose the best one. In the upper list, I have discussed some high-config tablets.
Frequently Asked Questions
Ques: Why is screen size important for tablets?

Ans: A large screen is always significant for improving the viewing experience. So a good quality tablet should contain a large screen.

Ques: What is the best battery capacity for tablets?

Ans: A tablet should contain at least 5000-8000 mAh battery capacity. It is very helpful for flexible use.

Ques:Which is the best tablet for students?

Ans: Walton Walpad 10P 10 Inch 6GB RAM 128GB Storage Android Tablet is the best tablet for students.
#technologies
#tech
#digital
#digitalmarketing
#blog

0 Share
Recommended for You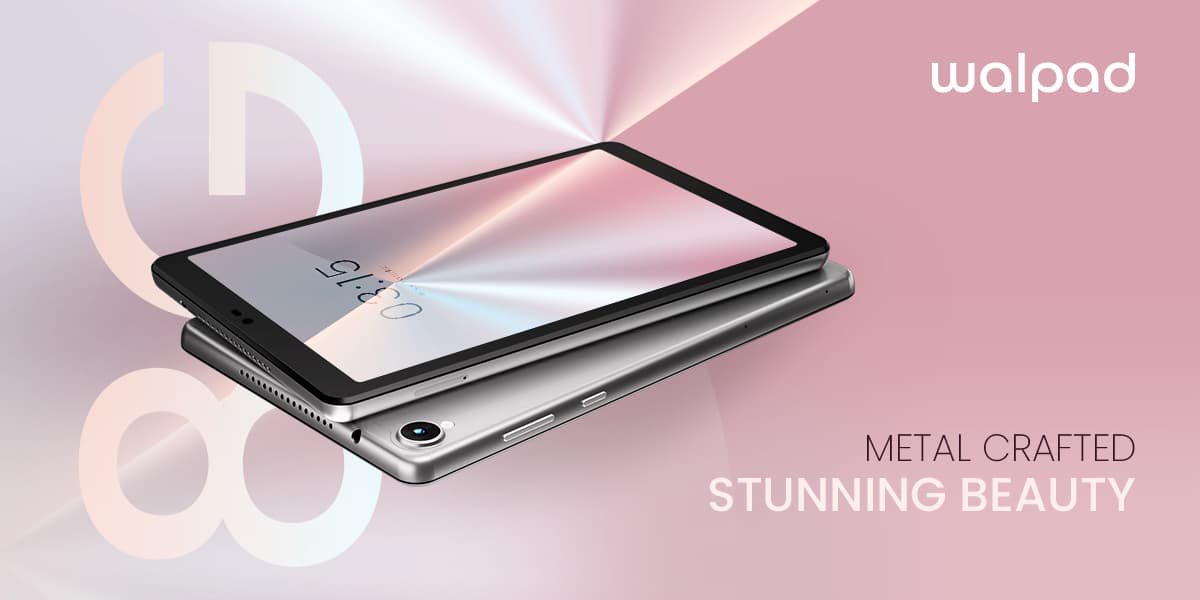 Tablet Shopping in Dhaka: Your Guide to Finding the Best Price and Features
Subscribe to our blog
Sign up to receive Content blog posts